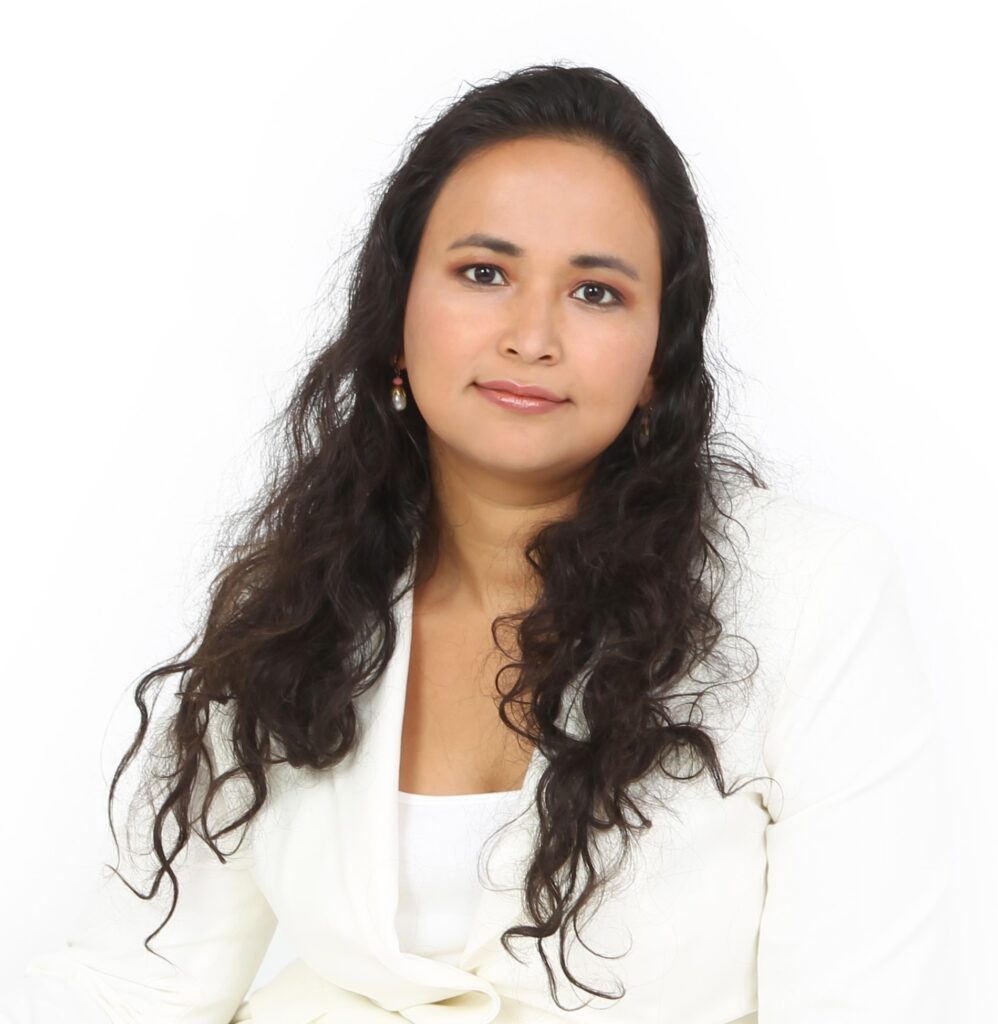 I am on a mission to protect public Interests & help human rights for all.
Meet Pallavi McHugh, a true pioneer in multidisciplinary environmental studies and understanding racism. She is the renowned whistleblower of the United Nations and Disney. Her work revolves around uncovering the truth behind governance, corporations, and the privileges of the elite, with the ultimate goal of creating a better world for all. She's the creator of Magus/Magic the world's most diverse story and she is the trigger point to hold the United Nations more accountable to the public. Pallavi is also the host of The World Trigger Point Show, a new public interest program that aims to provide valuable insights to all viewers. Her passion for justice and human rights shines through in all her works and serves as a beacon of hope for a better and more just world.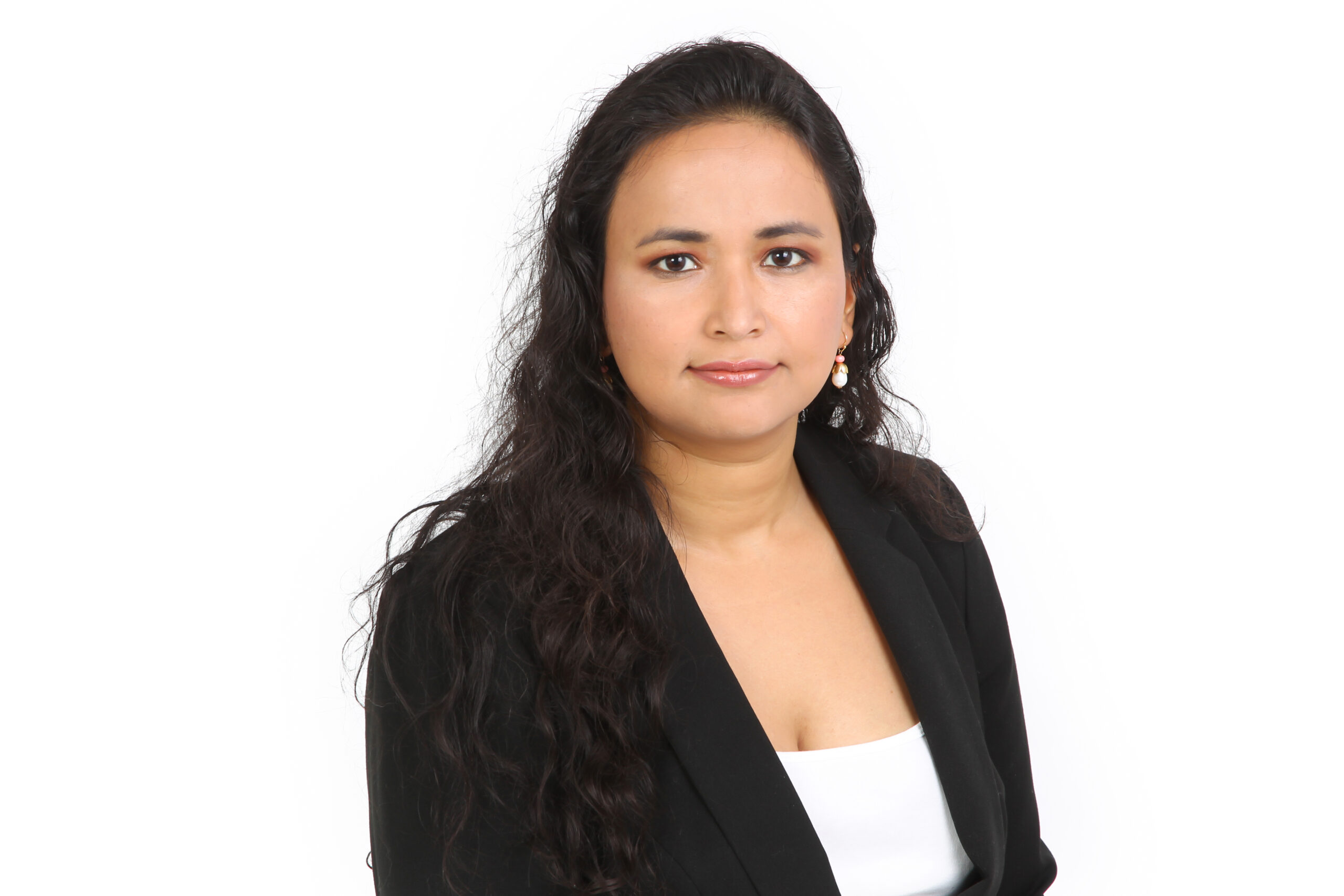 As human beings, we require certain necessities to survive and lead a fulfilling life. Prosperity is necessary for us to thrive while achieving racial harmony is crucial for managing global and national issues. Entertainment serves as a means of escape from the noise of our hectic lives.
Unfortunately, various factors impede us from obtaining what we need. Career politicians often mismanage situations and impose high taxes, deceiving us in the process. The United Nations often fail to manage problems and find solutions. Corporations with excessive greed for profit and incompetent and arrogant management harm us. Institutionalized racism, sexism, and nepotism are also major obstacles. The media, whose role should be to report facts based on evidence, often manipulate the truth to serve their corporate, political, or personal interests.
To address these issues and safeguard your interests, my books and talks provide valuable insights. In addition, I sometimes delve into the realm of wizardry fantasy to offer an entertaining escape. As the creator and producer of Magus/Magic, the world's most diverse youth story, I strive to provide a unique and all-encompassing experience.
Sincerely,
Pallavi McHugh
World Famous Whistleblower of the United Nations
MEGHAN, HARRY, DISNEY & MURDOCHS
The Bombshell Story For You To Survive & Thrive
The most powerful person in the world is Rupert Murdoch. He will decide the next President of the United States. His media empire makes Prime Ministers and Presidents. The most infamous and disliked celebrity couple who don't leave us alone, constantly complain about being victims of racism and preach to us about the environment and feminism, while they do the opposite, and have brought the left wing and right wing together in our common dislike for them are Meghan Markle and Prince Harry. The world's most influential entertainment and media company is The Walt Disney Company. The most "be kind, be empathetic" CEO of the World is Mr. Bob Iger, CEO of Disney often called "The King of Hollywood". What do they all have in common? They cheated you and Rupert Murdoch and his family. Will you and the Murdochs fight back in your story? This is a story about your human rights.
Find out about it in SNIFFED OUT: MEGHAN, HARRY, DISNEY & MURDOCHS
The Bombshell Story For You To Survive & Thrive
Pallavi, like many others, yearned for more in life than just mere survival and success. She craved love, friendship, happiness, peace, and adventure, but obstacles kept getting in her way. Then, out of the blue, fate brought her and Darryl together. They instantly connected over their shared values, interests, and love for dogs. But even after finding love, tragedy struck again, and Pallavi was left struggling to cope with the pain and hardships. Just when she thought all was lost, a little golden retriever puppy named Wilbur came into her life and changed everything. Wilbur brought her back from the brink and soon after, Scarlett joined the family, bringing even more joy and laughter. Pallavi's life was transformed, and her beloved dogs taught her the true meaning of life. Against all odds, she now owns the world's largest artificially created dog family, and her dogs have amassed a global following. They have brought people from different races and cultures together over their shared love for dogs, inspiring many with their heartwarming stories.
Embark on a Remarkable Journey Around the World to Finding Love, Friendship, and Laughter with Dogs in THE BEAUTIFUL GOLDEN FAMILY:
LIFE AND LAUGHTER OF A FAMILY WITH EIGHT DOGS
THE BEAUTIFUL GOLDEN FAMILY:
LIFE AND LAUGHTER OF A FAMILY WITH EIGHT DOGS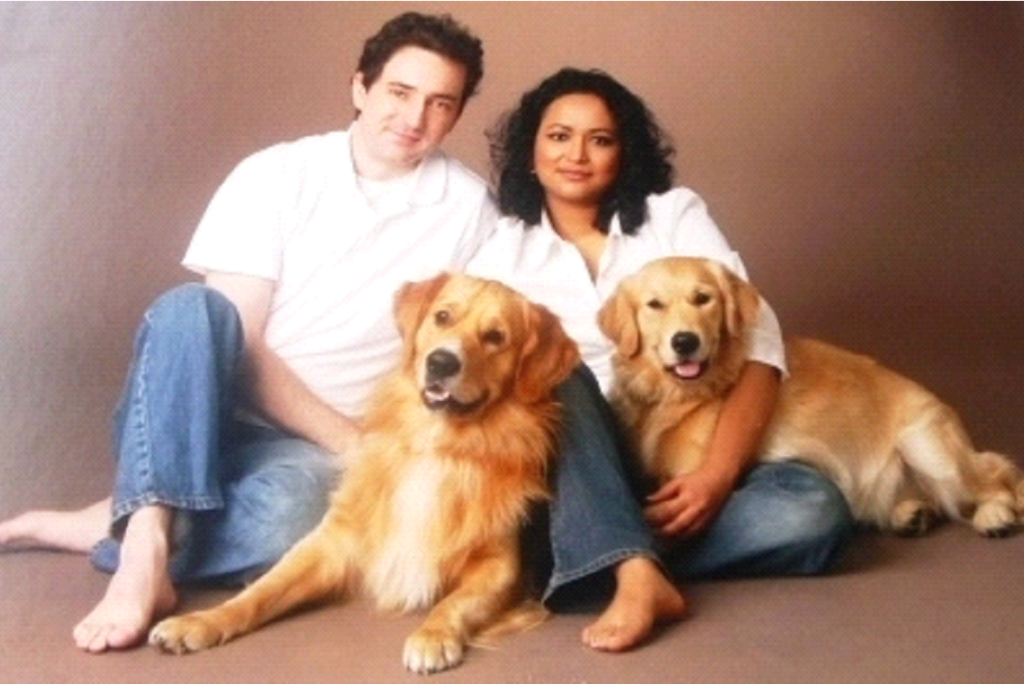 Embark on a Remarkable Journey Around the World to Finding Love, Friendship, and Laughter with Dogs.
World Famous Whistleblower of the United Nations
INSTITUTIONALISED RACISM OF THE UN
The Bombshell Story For You To Survive & Thrive
The United Nations is widely regarded as the most influential international organization in the world. Its operations are funded by millions to billions of dollars in taxes from each member country, which is utilized to address global issues, promote peace, and prevent conflicts. However, during the outbreak of COVID-19 in January to March 2020, the United Nations initially declared that the virus was not contagious to humans and that international travel was safe, resulting in millions of deaths and widespread suffering.
Pallavi McHugh, a former United Nations employee, and whistleblower, warned of the organization's mismanagement of global problems in her book 2016/2017, Misused American Taxes: Anti-Human Rights and Anti-Environmental Practices of the United Nations. She presented compelling evidence and predicted that the United Nations would fail to address a major global crisis, potentially leading to catastrophic consequences for millions of people around the world. Despite her efforts, her story was suppressed by three groups of people and two well-known billionaires and a famous United States Presidential candidate refused to do anything about it.
It is crucial to understand the truth about the United Nations to prevent future disasters like COVID-19 from occurring. Our hard-earned money is currently being wasted on ineffective methods that do not work. By understanding and acknowledging the United Nations' shortcomings, we can ensure that our resources are used effectively to address global issues and protect the lives of ourselves and our loved ones.
Find out what is threatening your survival in FATALLY FLAWED: INSTITUTIONALISED RACISM OF THE UN
The Bombshell Story For You To Survive & Thrive
"Many children and youth outside of America and the United Kingdom express a desire to see themselves represented as main characters in popular books, TV shows, and movies. Despite being the biggest market for these forms of entertainment, they are often left out of the narrative. Hollywood studios, which have shareholders from around the world, profit greatly from other countries' nationals but refuse to include their children and youth in their productions. Similarly, most books are published by companies whose parent companies are based in Germany and France, yet their main characters are predominantly American and British. As someone who experienced this exclusion firsthand, I made sure to include children and youth from every country in my Magus/Magic books. By doing so, I hope to improve human rights in action and ensure that no child in the future feels left out when enjoying popular media. The Magus/Magic books offer an entertaining escape into a fantasy world where every child and youth can identify with a main character and be thoroughly entertained.
Embark on a magical and fantastical journey where all are welcome aboard. MAGUS/MAGIC: THE WORLD'S MOST DIVERSE STORY"
Pallavi McHugh
THE WORLD'S MOST DIVERSE STORY
Embark on a magical and fantastical journey where all are welcome aboard.
The World Trigger Point SHOW™
A show aimed to bring a deeper understanding and new information about important issues and be a trigger point for positive individual and societal change.
COMING UP ON YOUTUBE, APPLE & SPOTIFY
Hosted by: PALLAVI KAKOTI-McHUGH
Topics that will be discussed on the show are:
Being Objective
First Amendment of the United States
Environment and Climate Change
Republic, Democracy, and Communism
Capitalism and Socialism
International Governance
The United Nations
Racism and Racial Harmony
International Relations, Politics, and Current Affairs
Talking to Interesting People About Their Live Paths and Expertise
Exposing Corruption and Unethical Conduct affecting Public Interest
Wellbeing
–A Course on Deep Understanding of Racism To Overcome It by Pallavi McHugh
Learn to Overcome Racism for Personal and Global Peace and Racial Harmony with Racial Colorblind™, a Course by Pallavi McHugh that Offers a Deep Understanding of the Issue.
Maintaining racial harmony is essential for addressing worldwide and national challenges, as well as ensuring success for corporations and teams. Racism causes destruction, pain, and trauma to its victims and is illegal. Unfortunately, racism has persisted throughout history and remains prevalent today, making it challenging to achieve racial harmony and avoid racist behavior. Many organizations and individuals seek guidance on navigating the new world of anti-racism protocol to avoid jeopardizing their employment or facing legal action for conscious or unconscious racism. Pallavi K. McHugh is an international environmental lawyer and author of several human rights books, including the widely acclaimed Frequently Asked Questions About Racism Answered. She has developed a course called RACIAL COLORBLIND™ for corporations and universities based on her groundbreaking research on where racism comes from in human beings. Pallavi has experienced racism many times and is also a whistle-blower of institutionalized racism in powerful organizations. She guarantees that her course can turn anyone, including a lifelong racist, into a non-racist. Many people who initially hated her because of the race she was born into came to respect and like her after working with her on a team. Pallavi used her successful methods and techniques of RACIAL COLORBLIND™ on them, demonstrating the effectiveness of her approach. The course is designed to educate people on how to avoid racist behavior and find happiness and peace. Currently, RACIAL COLORBLIND™ will only be available to large groups in corporations and universities, as well as world leaders, via pre-recorded podcast series with the ability to ask her questions later. This is to ensure her work has an impact on the world at large. Pallavi plans to make the course available to individuals in the general public in the future. The course will be available by the end of 2023. Please contact us for a quote for your corporation, university, or world leader.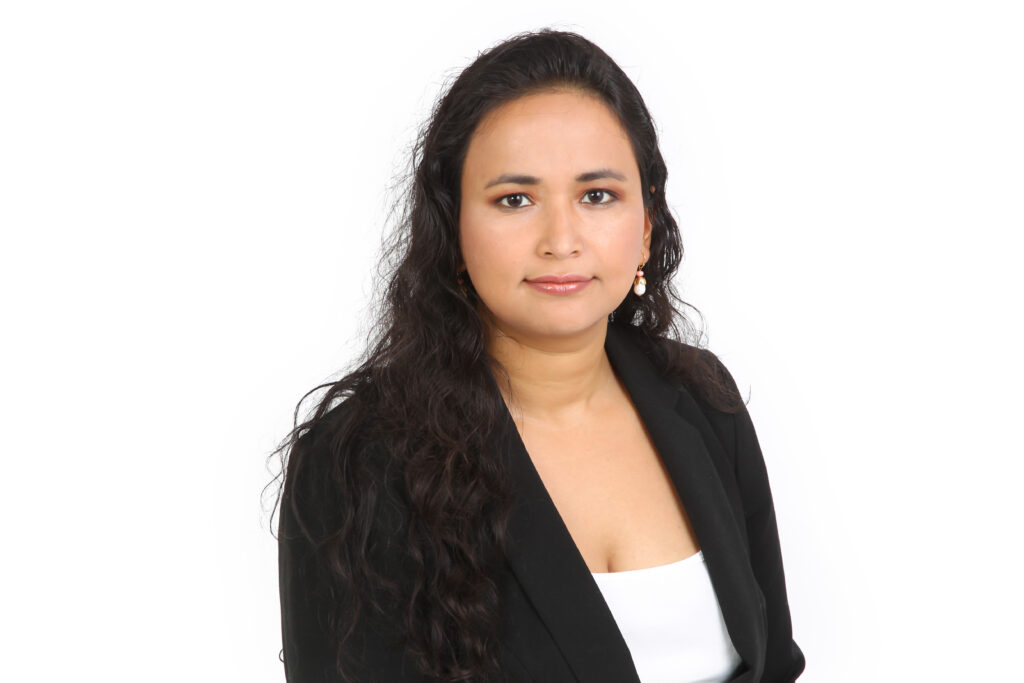 CONSULTANCY, EXPERT ADVICE, & BOARD MEMBER
Pallavi McHugh is one of the world's most highly sought environmental, anti-racism, United Nations, and whistle-blowers consultancy experts. She's advised governments, world leaders, Fortune 500 companies, billionaires, and corporate leaders to the public.
"Leaders often face challenges in understanding complex interdisciplinary issues and their domino effect. Unfortunately, some high-ranking managers may prioritize talking convincingly and networking over understanding these issues. This is where I can help. I am a trained environmental scientist, international environmental lawyer, geographer, and international relations expert. I specialize in analyzing interconnected multidisciplinary issues, uncovering new information, and achieving better results. In addition to advising world leaders and supporting various environmental, animal, and human rights organizations, I also help whistleblowers navigate their journey. Due to time constraints, I can only take on selected intellectually stimulating projects that positively impact the world. If your project meets these criteria, please contact me with your needs for a quote.
Sincerely,
Pallavi K McHugh"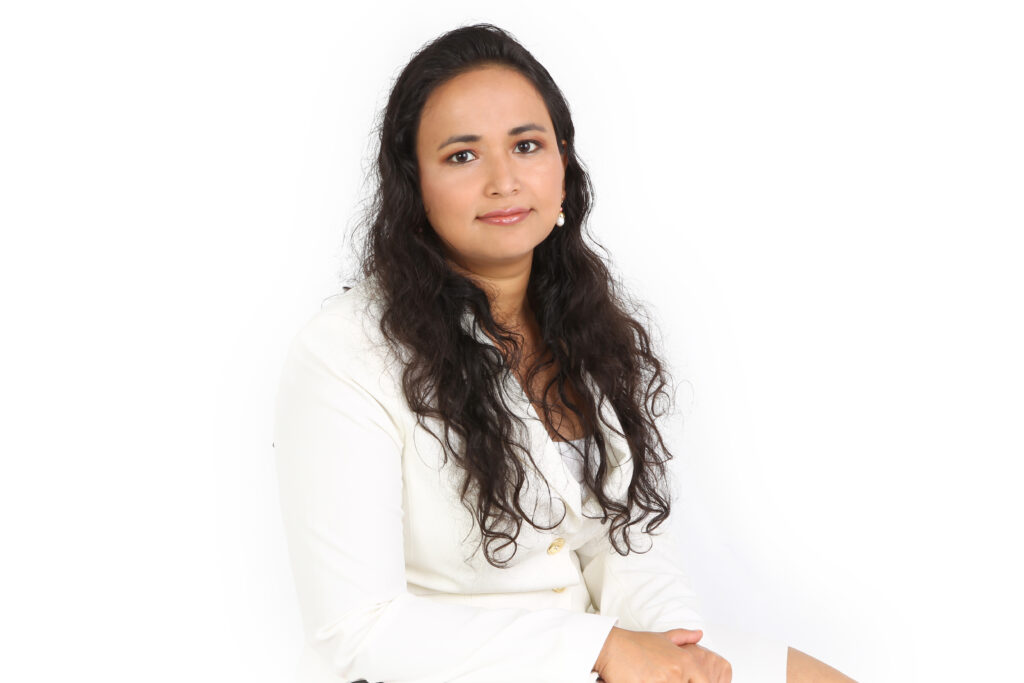 SPEAKING ENGAGEMENT, COMMENTARY, ANALYSIS, & DEBATES
Pallavi McHugh is one of the world's most highly sought environmental, anti-racism, United Nations, and whistle-blowers consultancy experts. She's advised governments, world leaders, Fortune 500 companies, billionaires, and corporate leaders to the public.
"Are you in search of a speaker who possesses knowledge, impartiality, and enthusiasm about topics such as international current affairs, human rights (racism & sexism), corruption, climate change, the environment, and the United Nations? Finding a speaker who is highly qualified and knowledgeable while also being unbiased and passionate can be a challenge. Unfortunately, many speakers who describe themselves as experts and leaders lack the necessary qualifications or original insights, often regurgitating information from the internet without offering new perspectives. This can be frustrating for audiences seeking genuine insights and inspiration.
Some speakers lack civility and engage in shouting matches, insulting or labeling those with different opinions, leading to a loss of credibility, audience support, and financial loss for media companies, corporations, and universities. As a trained scientist and lawyer committed to objectivity, evidence-based analysis, and empathy for diverse perspectives, I prioritize objectivity and evidence-based analysis while showing empathy and respect for different perspectives and values. I am formally qualified and knowledgeable about a range of topics, including international relations current affairs, the United Nations, racism, the environment, climate change, and corruption, and I am also an expert on the important role dogs play in well-being.
In public debates, I always strive to respect different people's values and opinions, even if I disagree with them. I show respect and civility and avoid engaging in shouting matches or insults. I am comfortable engaging with audiences from around the world via video conferencing and have a wide range of international experience living and working with people from various backgrounds.
Over the past 20 years, I have given speeches and public interest commentary on national and international TV and radio, and have offered talks for free to help the public. However, I now charge for my speaking engagements to fund my public interest projects. My speeches are inspirational and passionate, and I strive to create positive change for individuals and society at large.
If you are interested in booking me for a speech, commentary, analysis, and debates, please get in touch to discuss your needs and receive a quote. Please note that I prioritize online engagements via video conferencing to minimize my carbon footprint and prioritize my furry children – my six beautiful dogs. However, for important events such as public interest court cases, interviews, and conferences that will bring a positive impact on the world at large, I am willing to travel internationally with short notice as an Australian citizen.
Sincerely,
Pallavi McHugh"
Please enter your email address to be notified of upcoming books if you are interested.